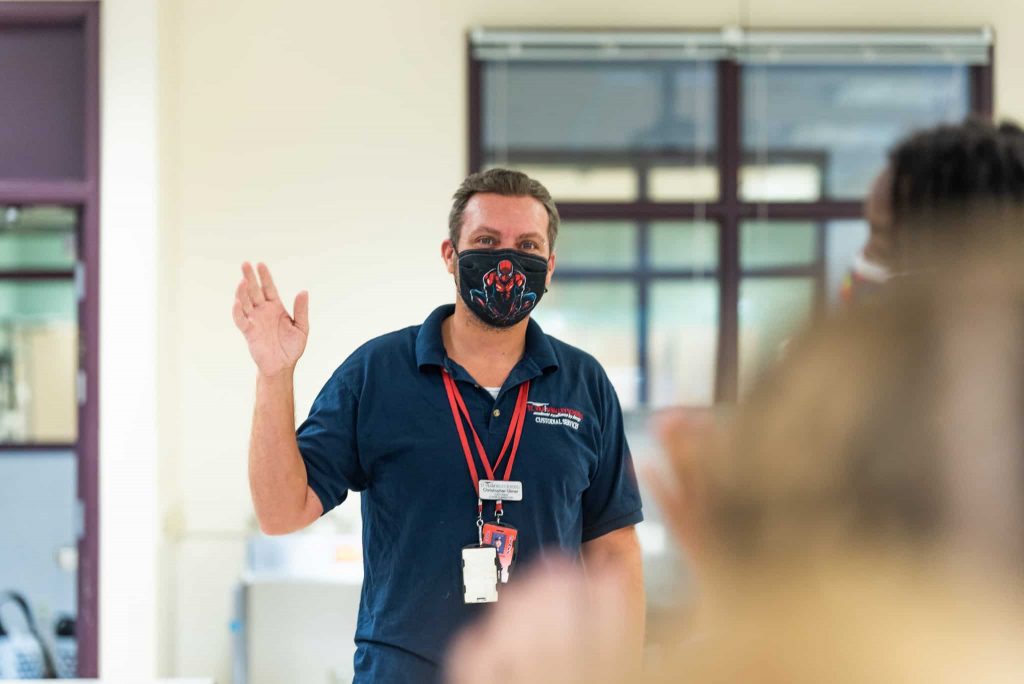 "We are all here working together for the same purpose. There is a place for everyone in St. Vrain," shared head custodian Chris Ulmer as he waved and chatted to students passing by him at Alpine Elementary.
St. Vrain Valley Schools is hiring essential positions in the following departments: transportation services, before- and after-school childcare, nutrition services, custodial services, and special education paraprofessionals. St. Vrain employees serving in essential roles enjoy strong benefit packages, flexible schedules, and paid training.
St. Vrain team members are an integral part of their school and building community and serve as role models for students. New employees will be joining a highly effective and supportive team of professionals who have a significant impact on the lives of families in the community.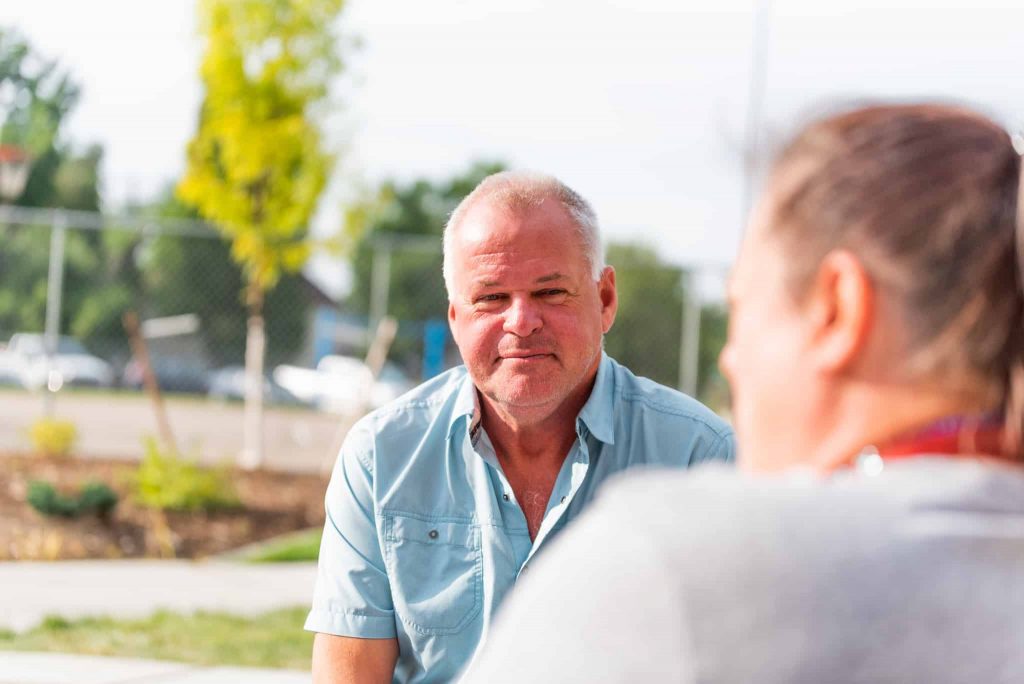 Johannes van Ek was retired when he decided to join the team at Main Street School as a special education paraprofessional. "I came out of retirement because I wanted to make an impact. My job is fulfilling and the benefits are very good," shared Johannes.
Positions available offer employees flexibility in their schedule allowing them to have time during the day to take care of other responsibilities. Shift options vary by position and can offer mornings, afternoons, weekends, holidays, school vacations, and summers off.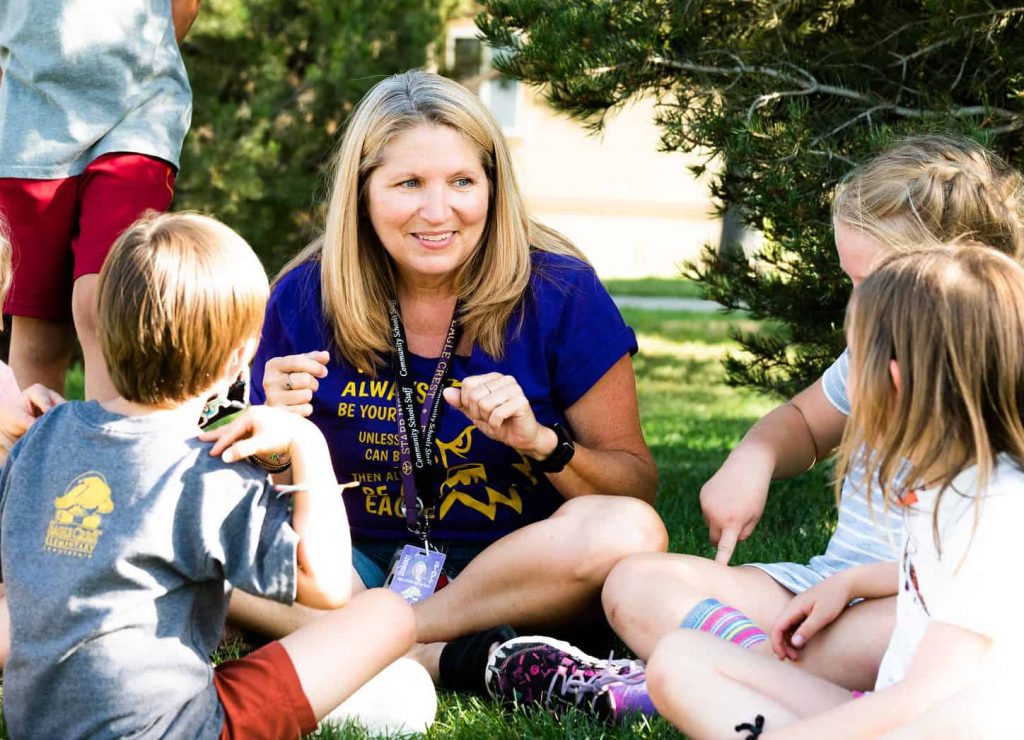 "St. Vrain works with you for a schedule that fits your needs," shared Melodie Erdmann as she sat and laughed with elementary-aged children observing clouds outside at Eagle Crest Elementary. Melodie has worked with Community Schools before- and after-school childcare programming for over 10 years. "I love my job. I have a whole lot of friends here."
When a community member joins St. Vrain Valley Schools, they are joining a mission-driven family with the common goal to serve students, families, teachers and staff. Employees receive all training from St. Vrain, so new staff feel prepared on day one of their new role.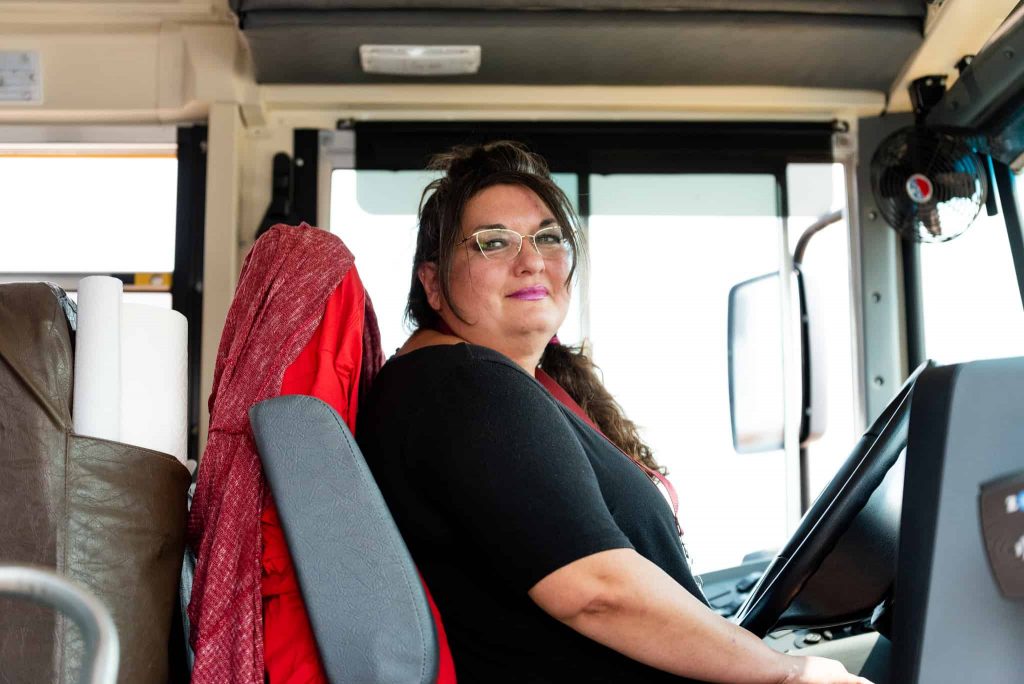 "St. Vrain Valley Schools teaches you everything you need to know before you start your first route," said Annette who serves as bus driver for transportation services. "I love the interaction with the kids and my bus assistant. I love that we work as a team. It's a great environment."